Welcome to SEO Frank! Thanks for visiting.
My name is Frank Piedimonte and I am the author of SEO Frank. Let me tell you a little bit about me.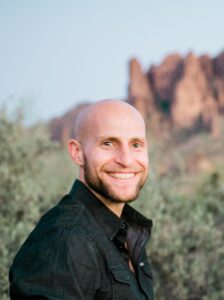 I am an SEO consultant that specializes in keyword research, on-page SEO, and conducting SEO audits.
I am a numbers and data geek and have been for as long as I can remember. This is what drew me into SEO. At the root, SEO is all about learning, applying, analyzing and repeating. It's a continuous learning cycle of trial and error.
This is where my strength in analyzing numbers and data comes in. I take a practical approach to SEO by applying my knowledge, testing that knowledge, and analyzing what does and doesn't work.
Frank's Qualifications & Skills
By trade, I am a Chemical Engineer, which is where my strength of problem solving and analysis comes from.
Here is a background of my educational experience:
I have audited the following SEO courses that are offered through the University of California, Davis:

Introduction To Search Engine Optimization
Search Engine Optimization Fundamentals
Optimizing A Website For Search
Advanced Content & Social Tactics To Optimize SEO
Website Optimization Client Report Project
Advanced SEO Strategies

I have audited the following web development courses that are offered through the University of California, Davis:

Introduction To Web Development
Introduction To HTML5

I have passed the Google Analytics Individual Qualification Exam.
I have a Bachelor's Degree of Science in Chemical Engineering from the University of Calgary.
I am a Professional Engineer.
Frank's Daily Work In SEO
Currently, I still work full time as a Chemical Engineer.
However, on the side I work as an SEO consultant performing keyword research, content planning, and on-page SEO for small businesses in order to help their websites rank higher in organic search.
SEO is always evolving and shifting, so I ensure I stay up to date with the latest SEO news and trends. This allows me to continue to learn, grow and improve as an SEO.
Check out my latest articles on keyword research, on-page SEO and SEO auditing templates, guides and tips.
Want to contact me? Please send me an email at [email protected].
Want to connect with me? Please visit my LinkedIn page.